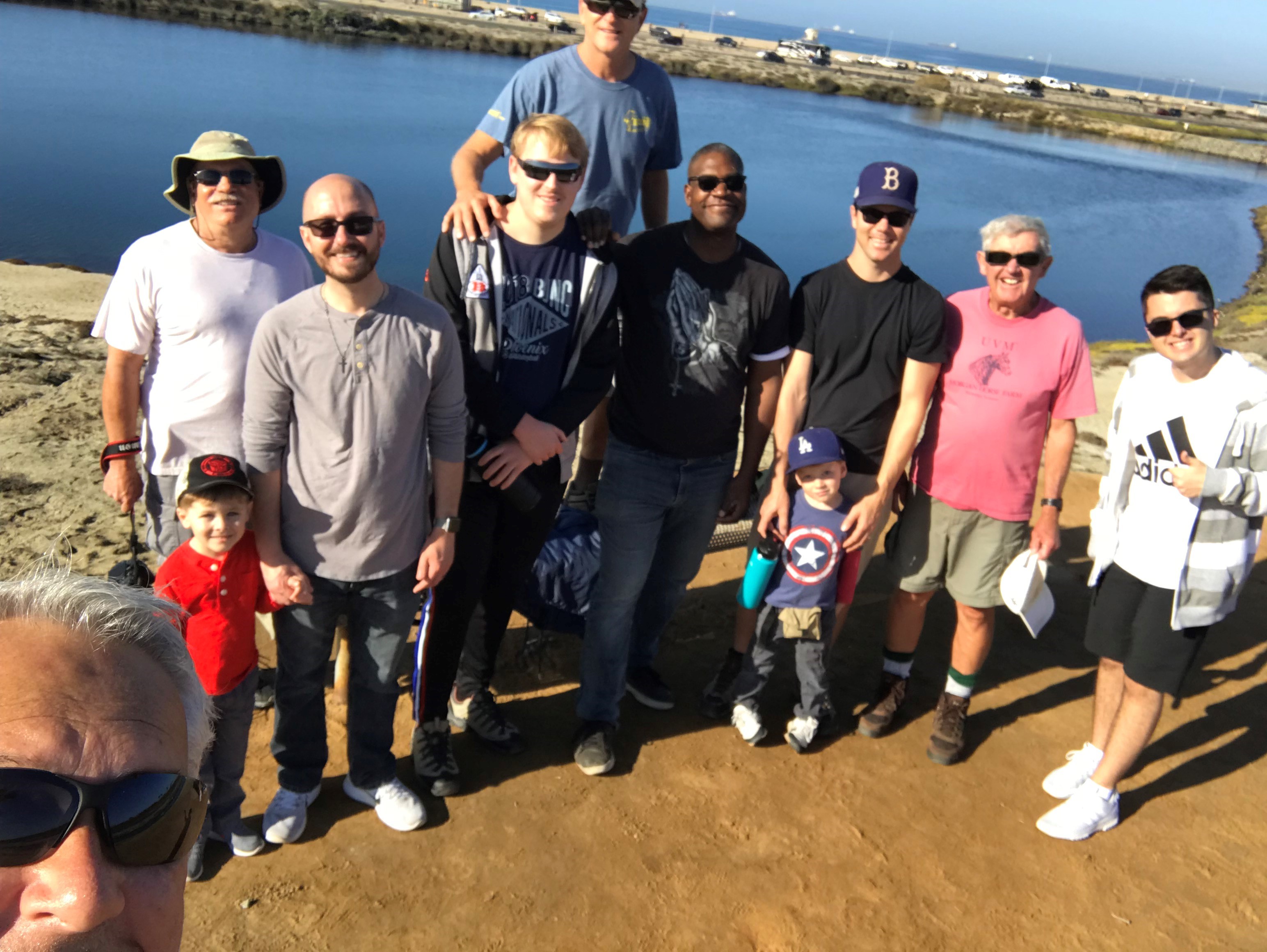 On October 19th, Seabreeze Church hosted a men's hike at the Bolsa Chica Ecological Reserve. This is one of the few events that combines two things I love, wilderness and purpose. I really enjoyed being able to get out in the wild and talk about life and exploration with the other men of the church. One thing I admire about Seabreeze is how well they connect a message with a purpose and activity.
The men's hike is much more than a hike and much more than a view. It's a place where the men of the church can unapologetically get involved with each other and connect while sharing experiences along the trails. It's a place where fathers can bring their sons and teach them about the world, meet other fathers, and talk about birds, cameras, coyotes and Native American burial grounds.
On the hike, I learned we have some photographers and golfers in the group as well as a host of other talents and hobbies hidden in our congregation. This was a unique opportunity to build relationships because sometimes family responsibilities don't allow us to fully build relationships on Sundays or in groups.
Whether we get to hike as a hobby, a profession, or stumble along the trail in prayer, the men's hike offers a way to connect where we can share time with new people.
Join us at the next one!
Proverbs 27:17 - "As iron sharpens iron, so one person sharpens another."
-- Craig Lipscomb, Seabreeze Member