Eric and Kristen Brewer – Seabreeze Members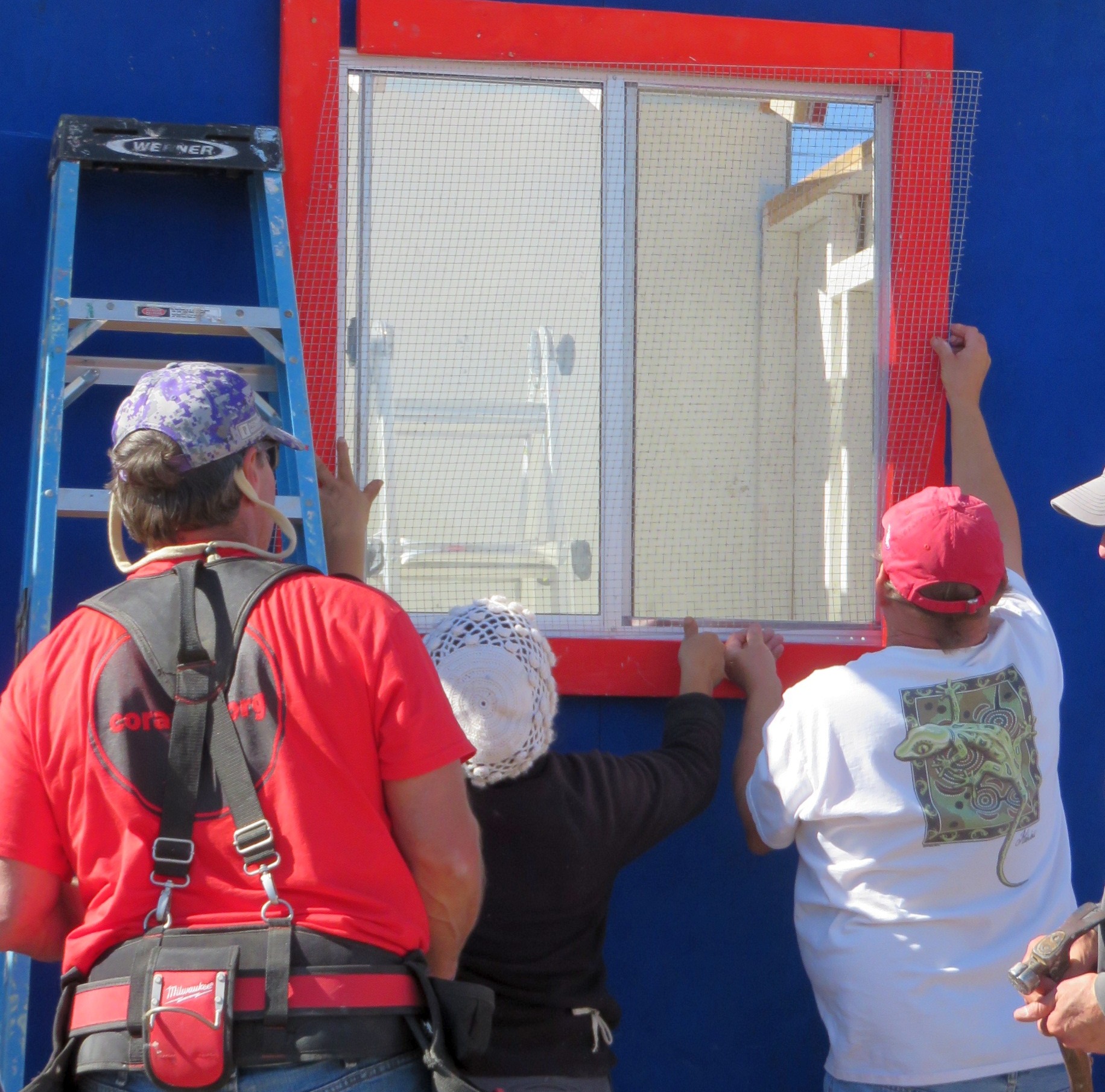 We were looking forward to the experience of working with Corazon, an organization that builds homes and home additions for families in need in Mexico.
The day started out with all of us meeting in Chula Vista at 6:00 am on a Saturday morning and then traveling with 20+ Seabreeze participants to Tecate, Mexico. There was no delay in starting the work. We had a brief meeting with the Corazon Team Leaders and then each one of us grabbed hammers and paintbrushes. Our project was a 20x10 room addition – walls, eaves, windows, and roof in one day. By lunchtime, we had 3 walls built and in position and most of the roof rafters in place. The walls and studs supporting the walls were all painted as well. Lunch was served by the family and their neighbors and it was nice to finally sit down and relax with all involved. Beans, fried chicken, and macaroni salad never tasted so good!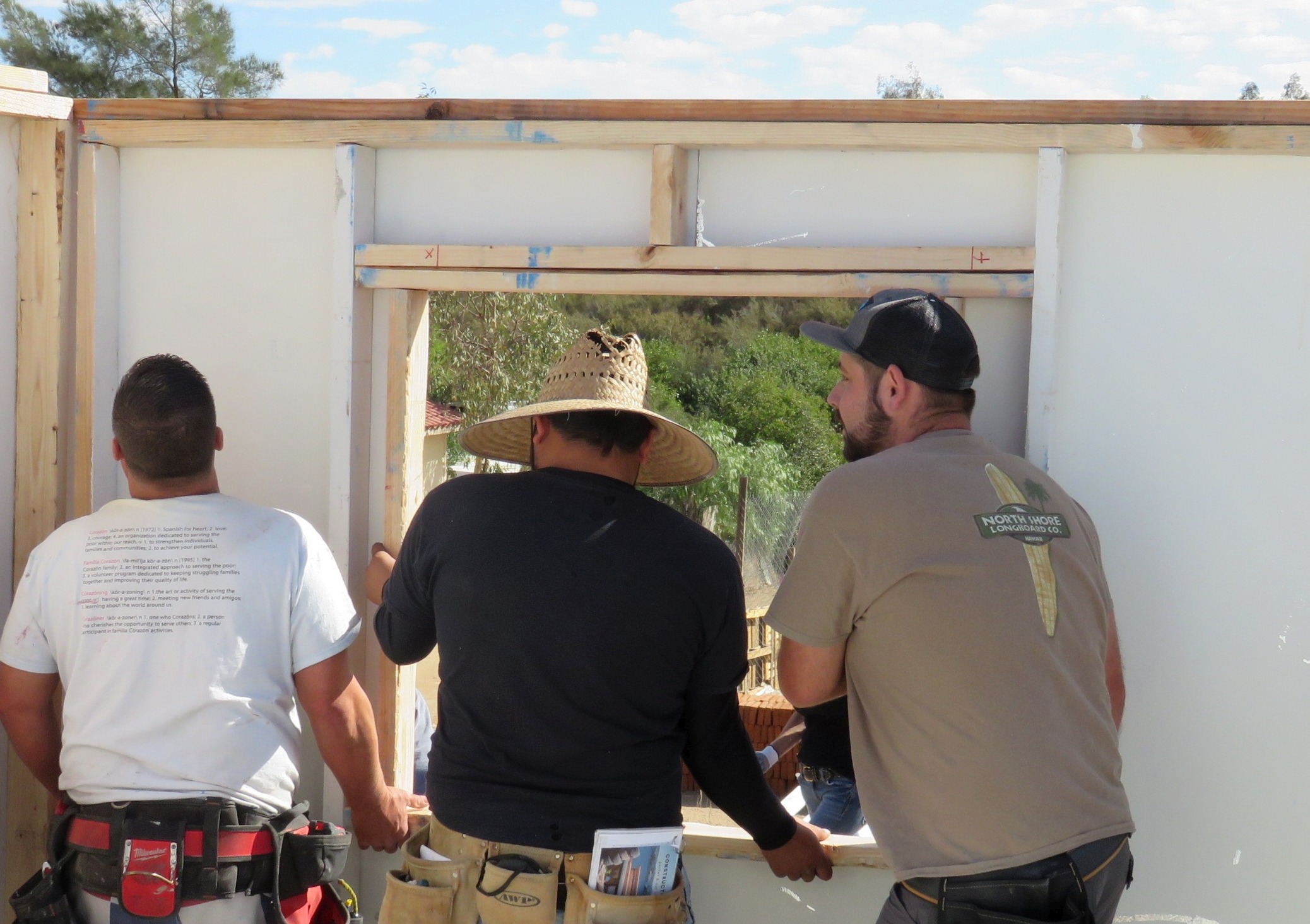 The afternoon consisted of finishing the roof, protecting it with shingles and tying it in with the existing home roof/shingles. Another group of Seabreeze volunteers did the painting of the eaves and rafters and miscellaneous construction needs. When we were done by 4:00 pm, we admired the handiwork provided by the hard-working local women, the Corazon experts, and us. Abuela, mama, and Mija now have another 200 sq. ft. of living space.
The day ended with the entire group in a circle where Mona delivered a very gracious basket of home essentials and most importantly, a prayer that this home would be protected and blessed by God in the days to come. A big kudos to our Seabreeze Team Leaders on this project, Joe & Mona Gergen, who are experienced with this type of service project. They came well prepared with everything we would need.
Steve Rife – Seabreeze Member

Corazon had a room addition project last Saturday in Mexico that I was able to participate in through Seabreeze Church. From the beginning, like everyone, I went with the flow of things and followed the advice of the leads and the skilled volunteers. The lunch provided by the family was terrific! It was a team effort with participation by all throughout the day. Needless to say, I was very tired at the end of the day. However, it was a good feeling to accomplish our goal, and we're hopeful that the room addition will be a blessing for the family.
Emma Turner – Seabreeze Youth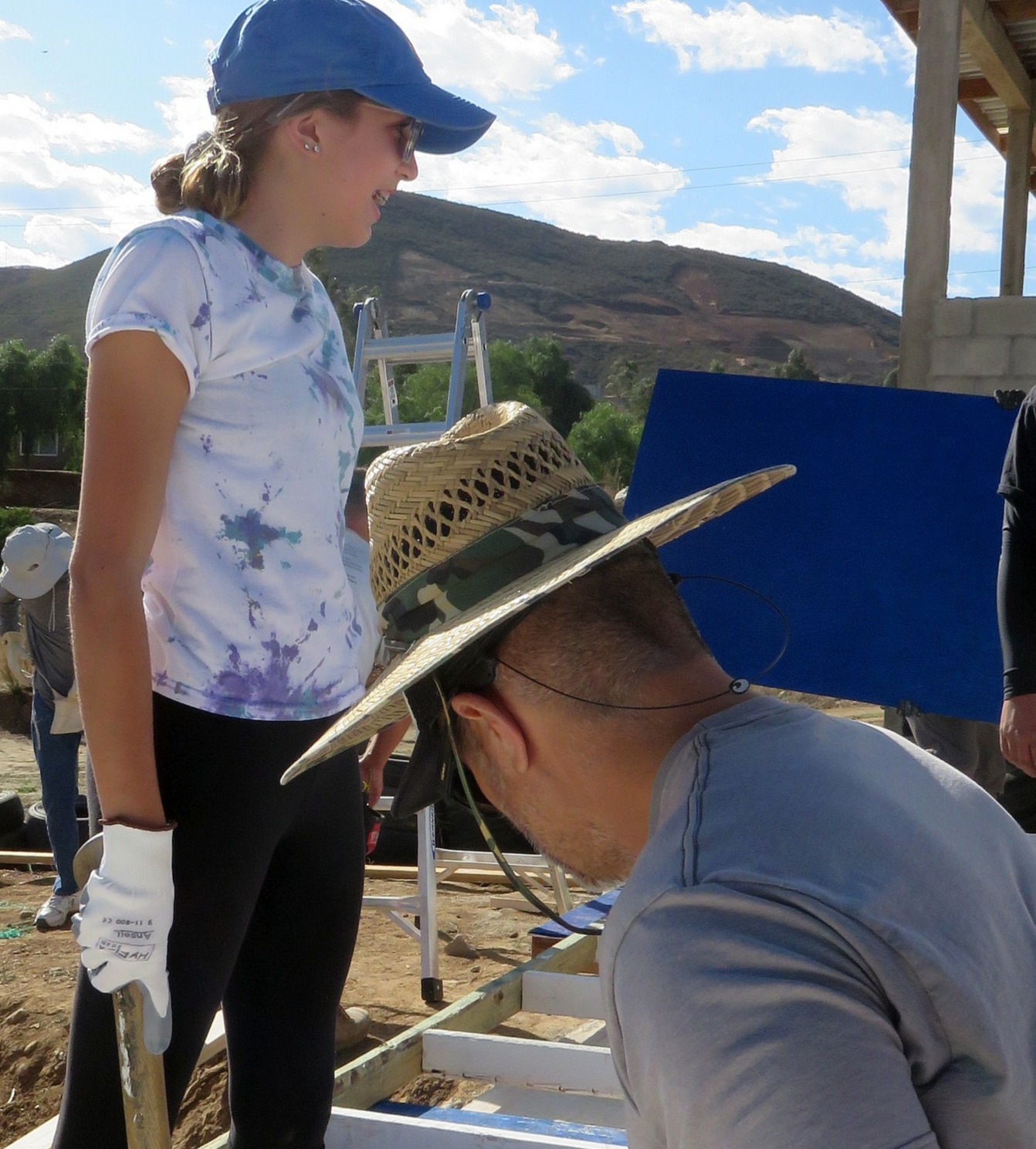 I was going into the Mexico Trip with no idea on how I thought of it and how it was going to be. I didn't realize the impact it would have on me until afterward. It was unforgettable. We built an add-on to their house! One of my favorite parts was to see all our hard work be put into something that wasn't for us. It felt good giving our time. Even though I didn't do the super hard stuff, I still painted, hammered, and helped out wherever I could. I was the only child on the trip, but it was still cool meeting new people and getting to know them better. I even saw a tiny kitten and some dogs that were adorable! I would definitely recommend going on the next trip. It was a trip I will never forget!
Rick Cahill – Seabreeze Member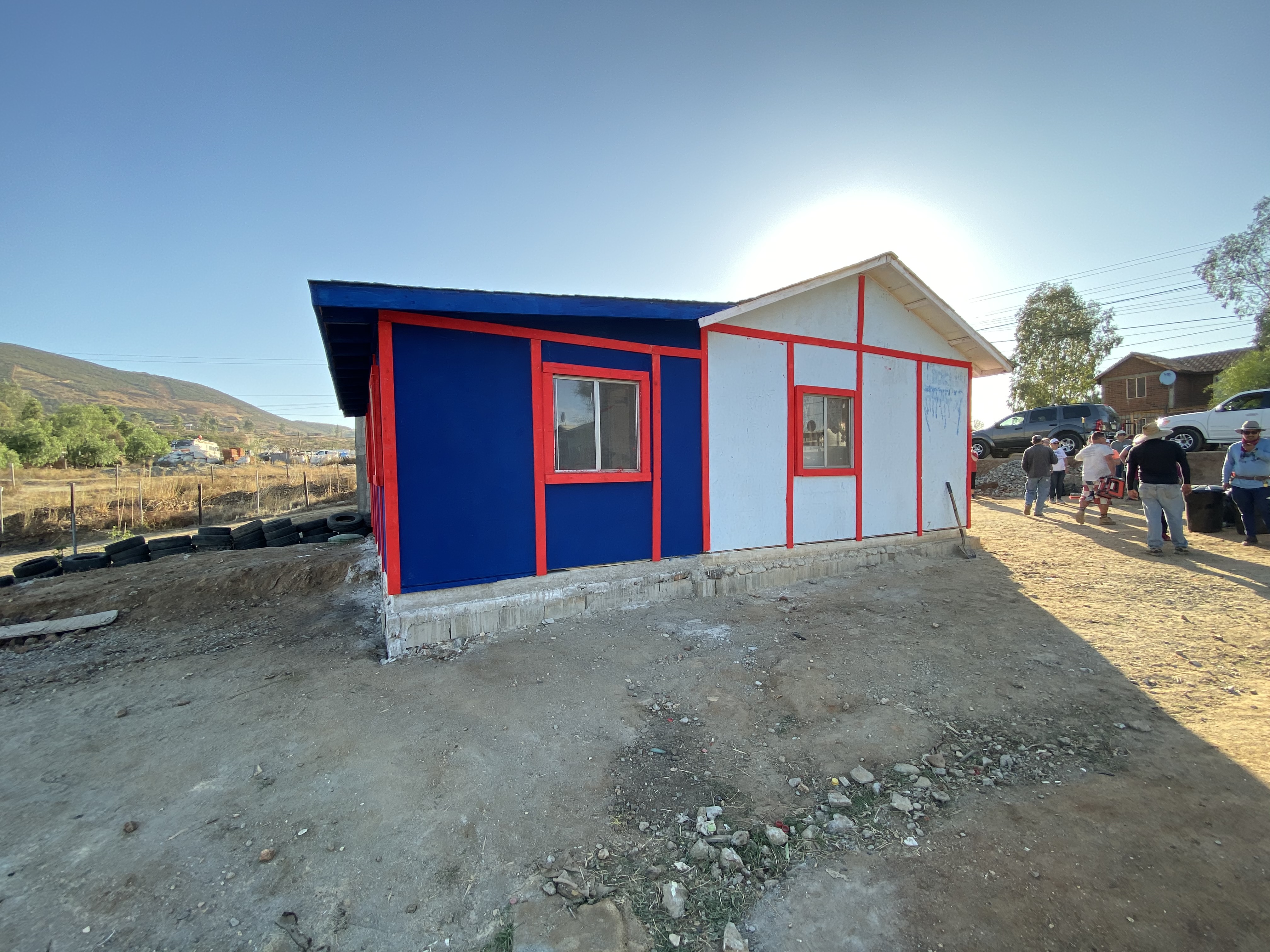 Our Seabreeze team was well outfitted with skill, energy, and love. Where there was no plumbing, utilities, or refrigeration, we built a beautiful new living space for a family in need and were blessed by it.
Susan Davis – Seabreeze Member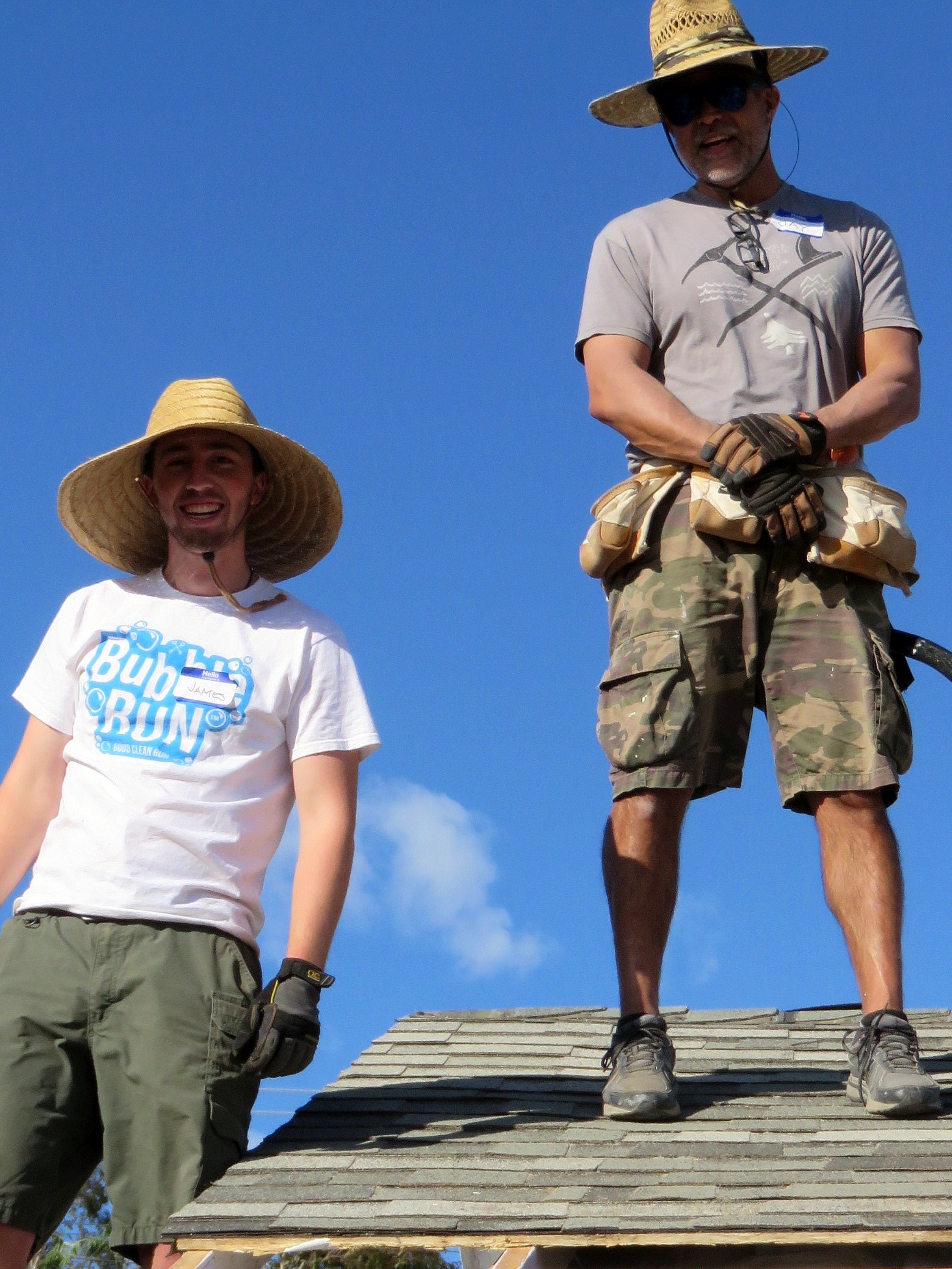 This trip was a long day filled with a lot of physical labor and hard work but it is one of the most satisfying things I've ever done. This was my second trip to Tecate, Mexico with Seabreeze and Corazon, building a home (or room addition) for a family in need. Both times I was amazed at what we were able to accomplish along with the community members of Tecate. It was a chance to travel abroad, to demonstrate compassion through serving and to share God's love for us – all in one single day. This trip was a great opportunity to serve on a mission trip for anyone who is unable to serve on longer trips.
At the end of the day, we were tired and ready to return across the border and then on home to Huntington Beach, but I was also feeling very humbled that I was allowed to serve alongside the rest of the Seabreeze team who worked so hard. I was so very grateful for the blessings that God has granted to me and my family.
Diana DZmura – Seabreeze Member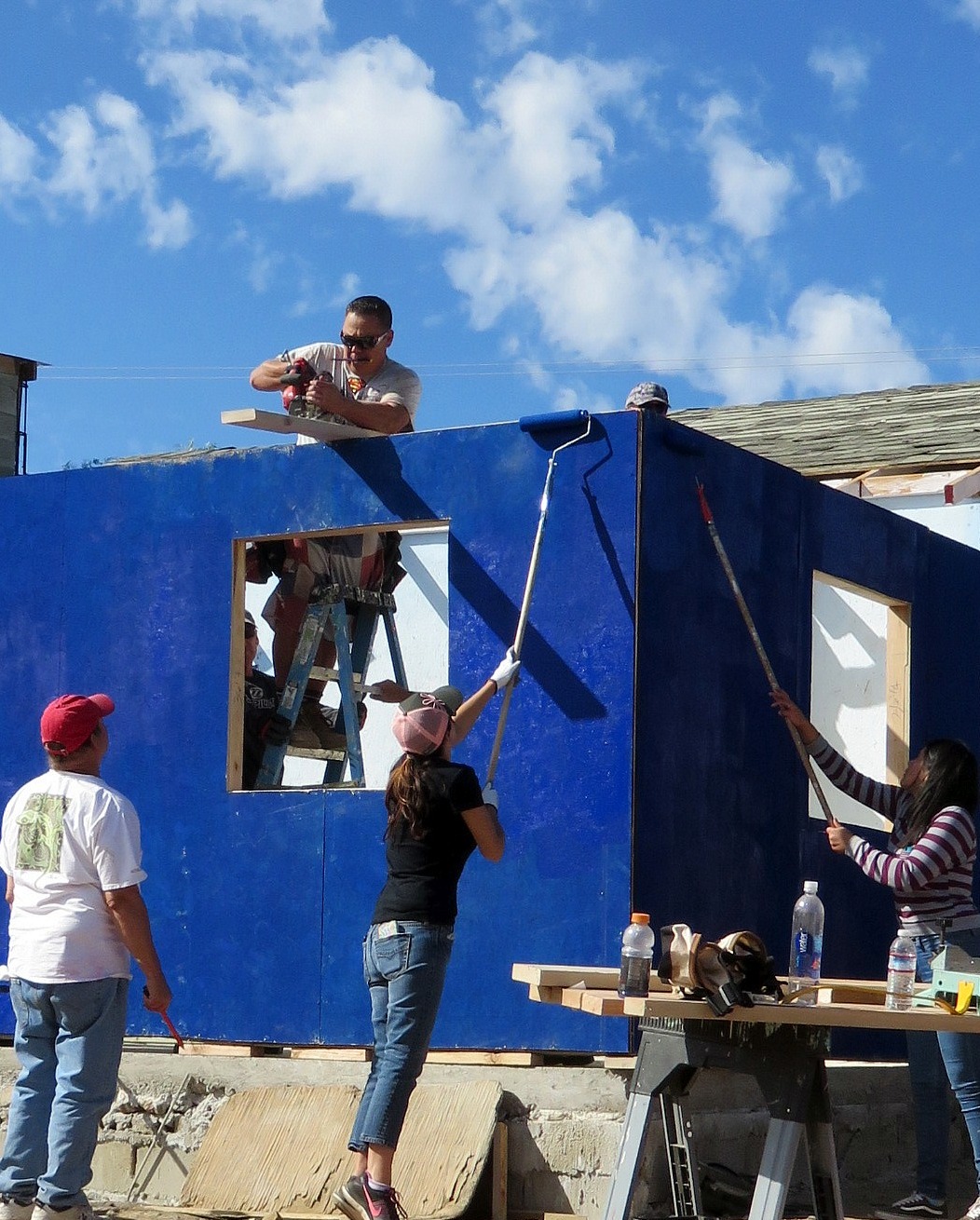 Talk about stepping out of one's comfort zone! Our mission trip to Tecate, Mexico was an experience that truly allowed me to see God's grace and perseverance at work. Our mission group worked effortlessly as a team and found joy in learning about each other and the local families in the area. Side by side with the local community volunteers, we helped build the room addition, sat and chatted, and ate a yummy meal together. Helping build a room addition for a needy family's home brought such fulfillment that I was wondering what else I could do to be more of a service. I was very grateful for this experience and was touched at the inner strength exuded by these families to improve their quality of life.