Watch:

"Hey! Say, Pray, Obey" Overview: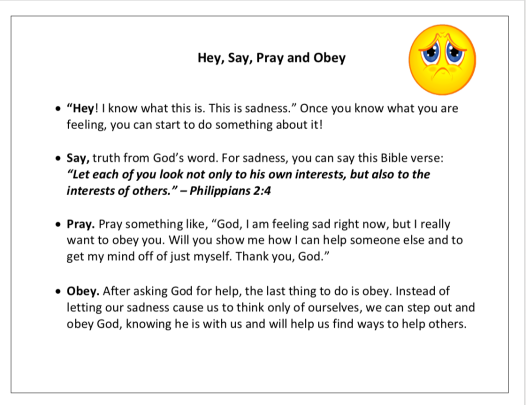 Play with Purpose:
SST #3 – Family Projects
Sit with your family and think through some volunteer opportunities you can do together to help others. Here are a few ideas:
Donate food to a local homeless shelter.
Take pet supplies to an animal shelter.
Offer to buy and deliver groceries to an elderly neighbor.
Offer to weed and mow someone's lawn.
Offer to wash someone's car.
Offer to walk someone's dog.
Draw pictures and arrange to have them delivered to a nursing home or to someone you know who needs cheering up.
Send notes of appreciation to your local police, fire fighters and first responders.
Send notes of appreciation to members of the military.
Send notes and pictures to the local VA Hospitals.
Make cloth masks out of fun material and deliver them to friends and neighbors.
Contact specific charities for which you would like to volunteer.
Additional Resources: