Watch:

"Hey! Say, Pray, Obey" Overview: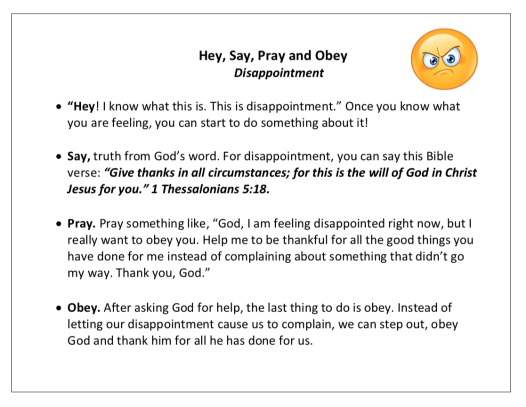 Play with Purpose:
SST #4 – Disappointment Activity
When we are disappointed it's easy to start complaining about whatever it is that didn't go the way we hoped it would. Instead of getting stuck in the "Hamster Wheel of Complaining" think through the people for which you are thankful.
Pull out some paper and craft supplies and make Thank You cards to send to the people on your list. It could be family members, friends or someone who is helpful to you like a teacher or coach. Be sure to let them know why you appreciate them. This will certainly brighten their day ... and it will help you get over your disappointment, too!
Additional Resources: