Over the last weekend in June, the Seabreeze young adults embarked on an epic adventure of fun and learning, known as the Young Adult Summer Trip or YAST for short. Anticipation for the retreat was high as each young adult was given details early in the week regarding transportation, expected weather, and a suggested packing list. We headed north braving the freeways through LA and over the grapevine, into the oasis of the Gergen Ranch, a property owned by a family at Seabreeze. Here we were greeted with gorgeous views of golden hills, a giant green lawn, horses, cows, pigs, and even emus (oh my!). But best of all we had a beautiful blue lake all to ourselves, complete with water slide, blob, floating trampoline, and floating basketball hoop.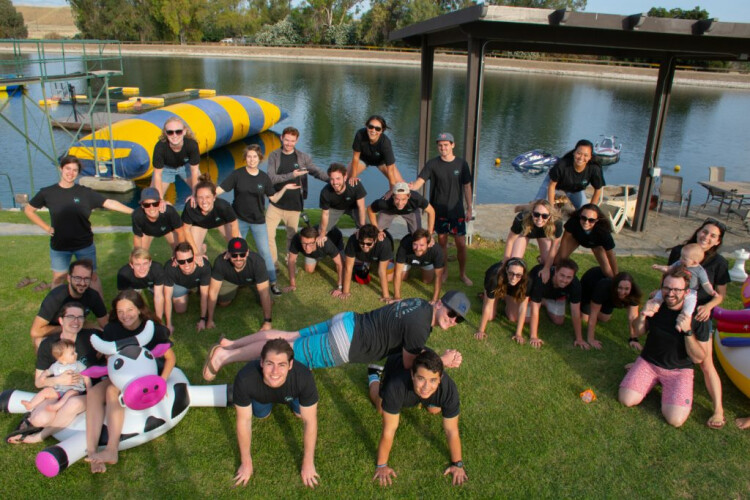 This was my third time attending YAST, and I was excited, to say the least. I had learned from past experiences that I could expect to learn more about God and the Bible, have a lot of fun, eat good food, and deepen friendships. The topic for the weekend was about "knowing God" and our theme verse was from John 17:3: "This is eternal life: that they may know You, the only true God, and the One You have sent- Jesus Christ". (HCSB). We had a few different teaching sessions throughout the weekend lead by one of the pastors of Seabreeze and one of the young adult leaders. These sessions focused on understanding God through understanding the Bible. This was accomplished by going over different biblical stories and sections of the bible such as the law, histories, prophetic books, and the gospels. The teaching was very practical, and for me, it demystified some of the more difficult to understand parts of the Bible (such as prophecies or laws). The teaching sessions were also coupled with personal testimonies from young women and men. They shared about times in their lives where God provided for them, lead them, and comforted them through difficulties. I was encouraged by both the teachings and personal testimonies. I felt I could honestly relate to both the people in the bible and the people I could see standing before me. Sessions were then followed by a small group discussion in which we could share our takeaways.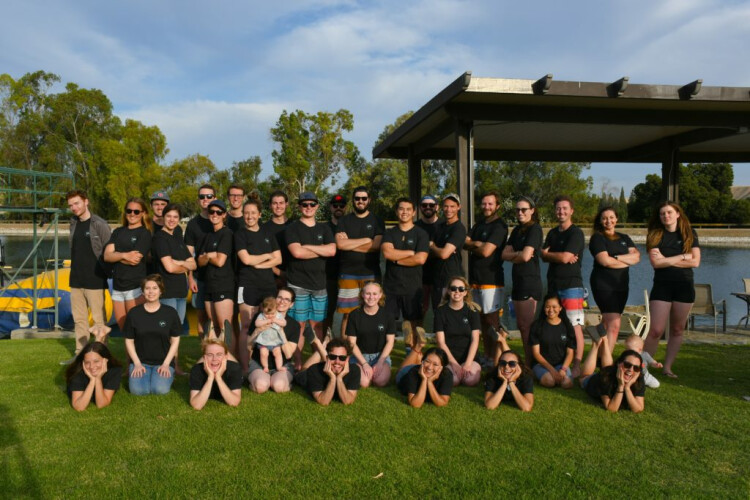 And of course, in addition to learning, we performed a small service project to improve things around the ranch and had hours of free time to play in the lake, go down the water slide, get blobbed, and even try out tubing and wakeboarding. On our last night, each small group performed hilarious skits together by the lake. Afterward, we busted out glow sticks and ice cream for a fun evening. As I look back on the weekend we spent there at YAST, I have a sense of welcome. Even though we ranged in ages from about 18-30, are in different life stages, and may come from different areas, we can all relate and have an amazing weekend together.
--Alissa Fernandez, Seabreeze Member