How We Can Get There
As you pray about giving, here are three helpful questions to consider:
Question 1: What can I reasonably give?
Most of us have a sense of what we might be able to give beyond our current, regular level of giving. Chances are this number comes to mind quickly. May this be the starting point for a prayerful consideration of how you will join in God's work.
Question 2: What would I be willing to sacrifice?
Ask yourself how you could reorganize the way you spend and prioritize your income. This involves searching your heart and thinking about how your money could be used for something greater and more enduring.
Question 3: What can I give through greater reliance upon God?
This question focuses on faith. What would it look like if your 3-year commitment caused you to rely on God in a greater capacity? When asked with humility and a genuine spirit, this question positions us to experience God's faithfulness in new ways.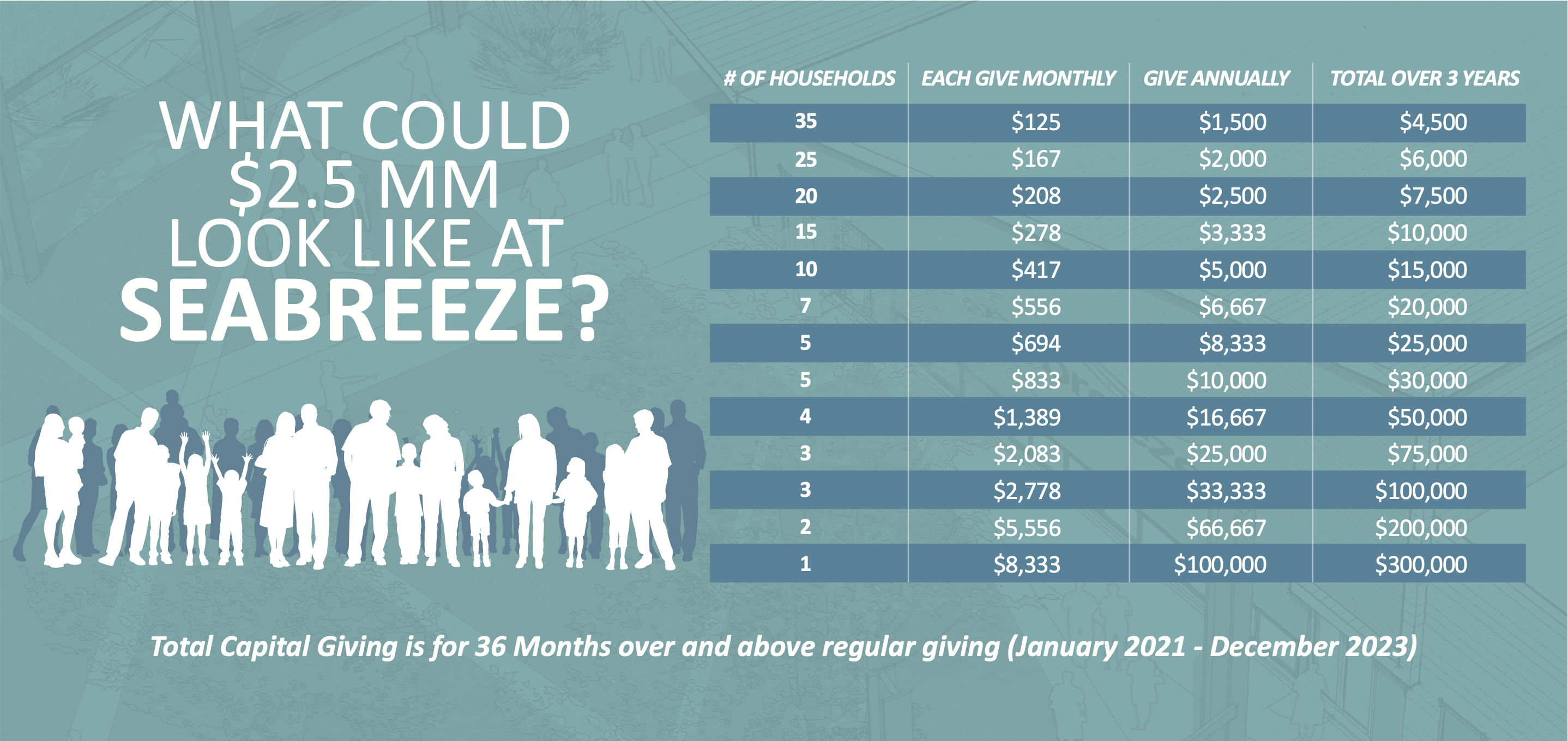 Ways To Give
Cash or Check - You can place your gifts in the offering on Sunday mornings, or drop the gift in the mail during the week. Make checks out to Seabreeze Church and write "Next Move" in the memo line.
Online - Visit seabreezechurch.com/give to give through our website or set up "Bill Pay" through your online banking.
Stock Transfer - These tax-deductible gifts are donated directly from your account to a brokerage account set up by Seabreeze. We sell the stock and use the proceeds to fund the Next Move campaign.
Other - Some people might have annuities, vehicles, IRA distributions, land, and other valuable assets that can contribute to this campaign.